Hello all! In an effort to get a bit more income to pay the bills (and hopefully so I can make some costumes ;) I am now taking orders for wig commissions! Please check out pics of wigs I've done in the past under the LJ cut, and feel free to either leave a comment here or email me at kicharachan@hotmail.com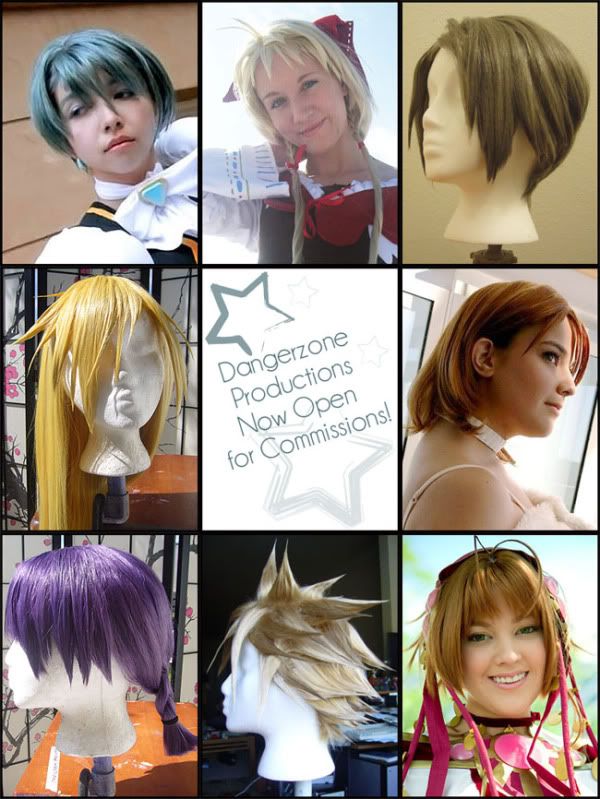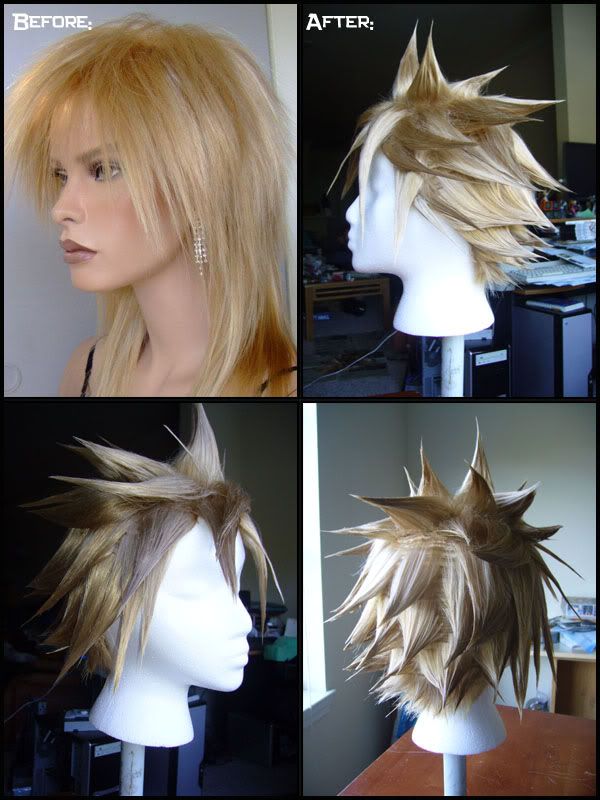 Out of all types of wig styling, making crazy spikey are my favorite! I really liked making this Cloud wig. I've also done Sora from Kingdom Hearts, but unfortunately have no pictures of it.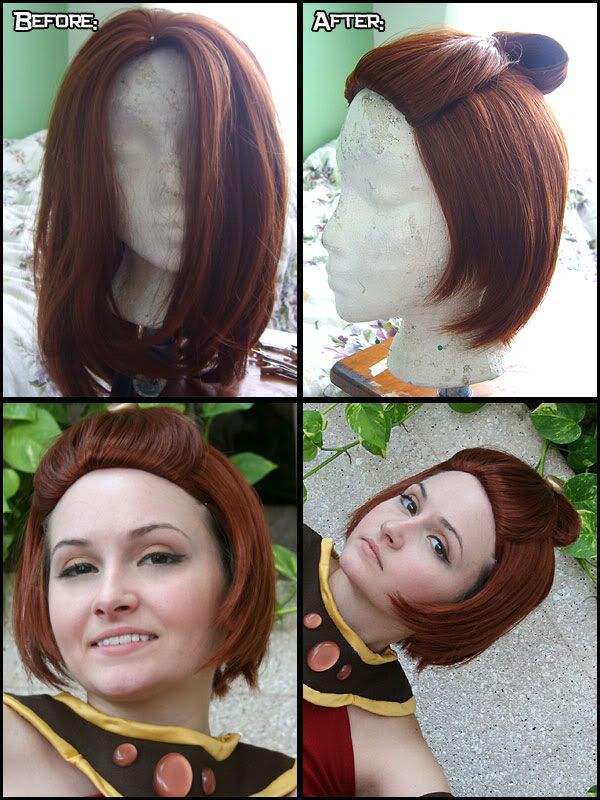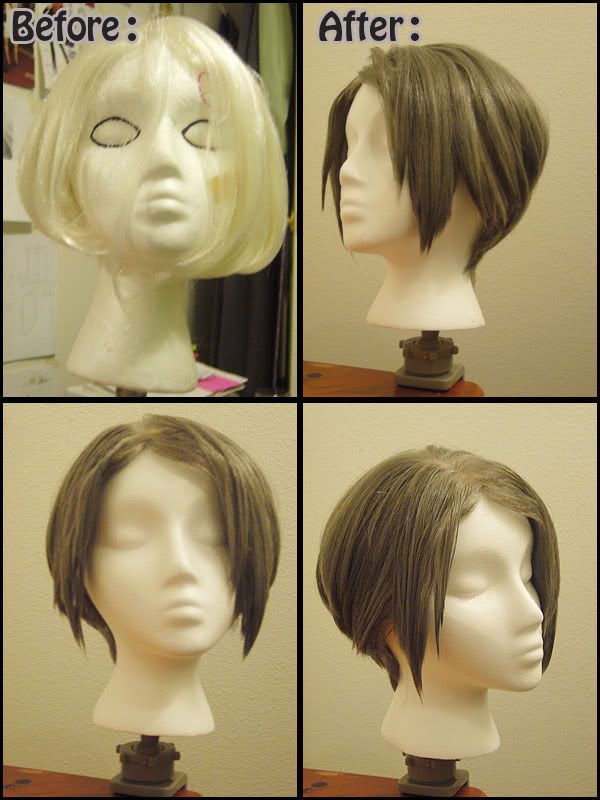 An Edgeworth commission I did. I used hair glue and handstitching to give the bangs that bit of high rise that his hair has.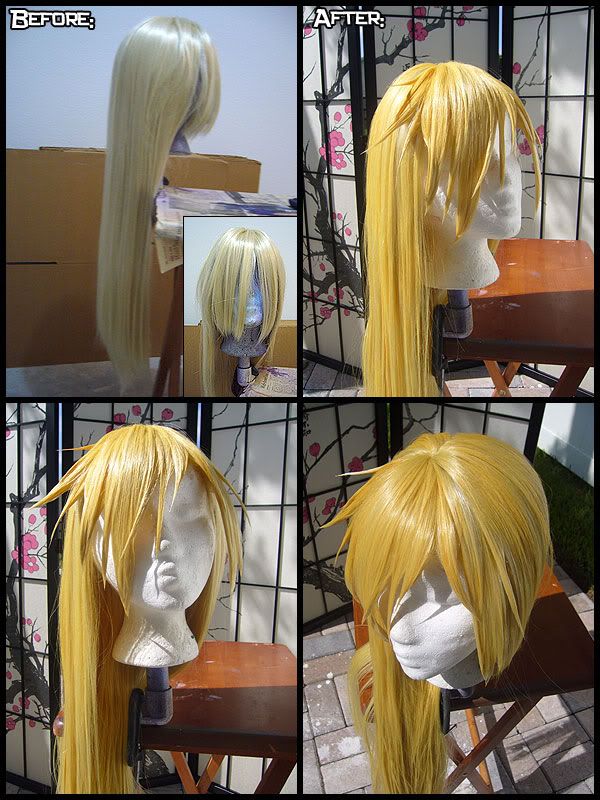 This is one of my favorites, Gourry from Slayers. I dyed it to this lovely shade of golden blonde, and I was so happy with how the bangs spikes turned out!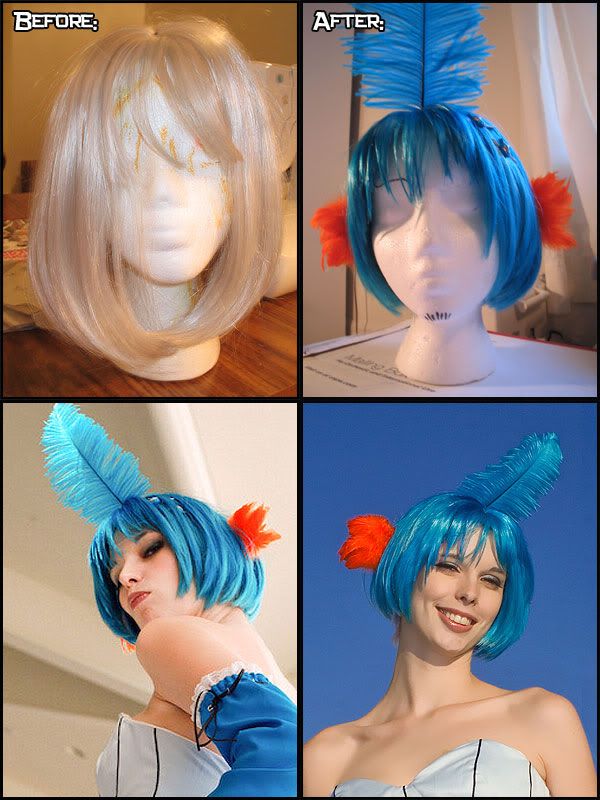 My original design Mudkip wig. It started it's life out as a plain grey bob wig, but I dyed it to turquoise, razored the layers and bangs in, and handstitched the feathers in.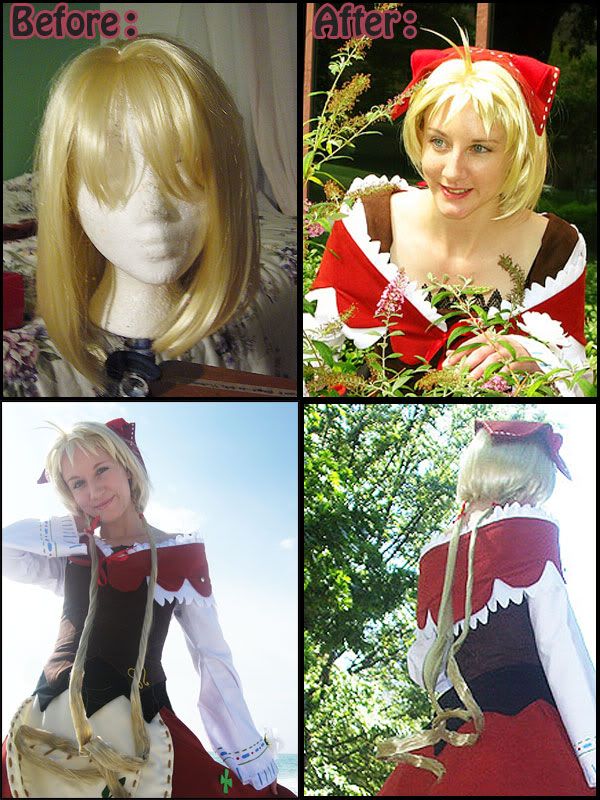 Polka is one of my absolute favorites, made for my friend Meru. I love how the antennae and bangs came out, and I actually used vinyl and wire to give the pigtails the big crazy curls.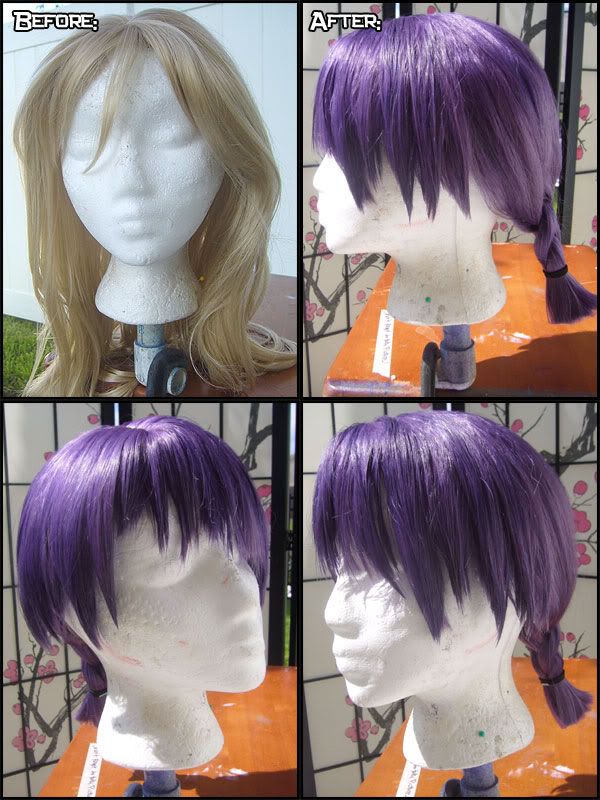 I blended together grey and purple dye to get this unique shade of purple.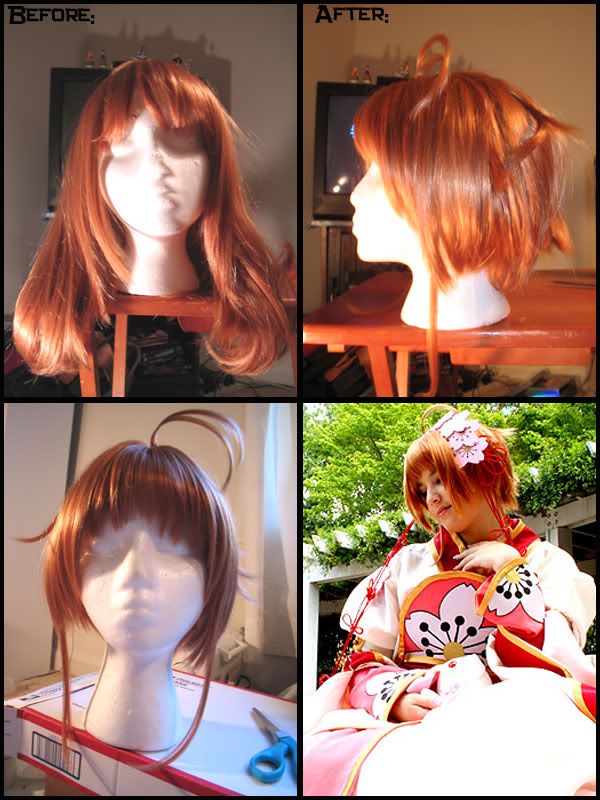 One of the many Sakura wigs I've done for my friend, Nikki. For the fly-away, wispy bits of Sakura's hair, I actually made separate extensions so they would stand out better.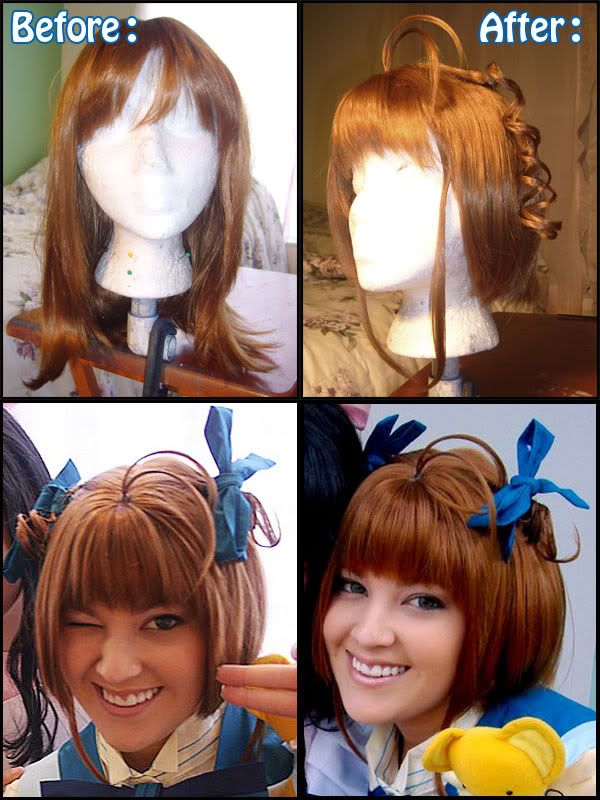 Another Sakura wig, from the original CCS series. I made the curled pigtails separate and adhered them to stubbed ends.
Please either comment here or email me at kicharachan@hotmail.com for any questions! Thanks! :)
Current Mood:
hopeful
Current Music: September- Earth, Wind &Fire