Sooo finally finishing up my Megacon report. You know,t he one I started... the Monday after Megacon. >___>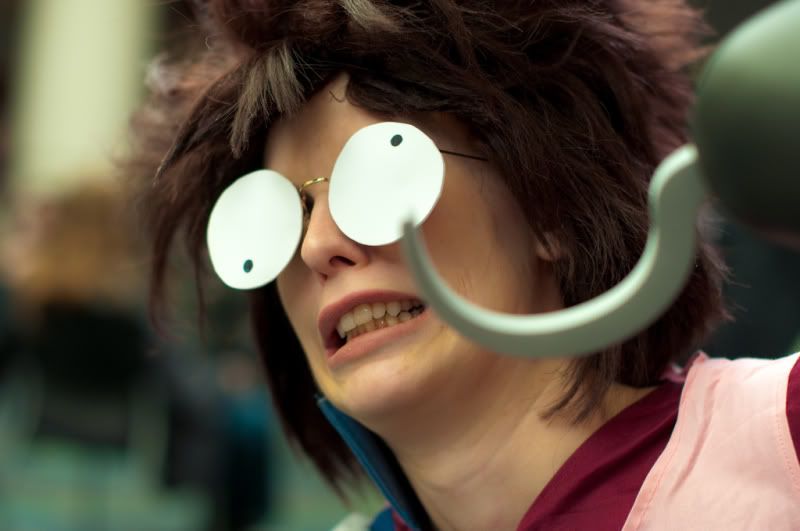 Megacon was phenomenally "EH." this year. Definitely not planning on going all three days next year. Thinking I'll probably just do Saturday for cosplay, and Sunday for shopping. Really wish I'd worn Sue on Saturday this year though, SO many annoying people with shitty signs and yaoi paddles that I just wanted to rip out of their hands and yell at them with a megaphone. XD
Also had lots of fun doing Iron Chef Cosplay with Laina and Jackie where we shit out a Minmay costume in an hour and a half using quality supplies such as duct tape, hot glue, and staples (actually used NO sewing). I also got to act like a retarded popstar in my costume, which was all pretty awesome.
Got some nice swag from the con, best being the Viral figure that I've been trying to hunt down, which I was able to haggle down to cheaper than I saw it online. X3 Also got an awesome Edgeworth shirt, and stuff to make cute bento boxes with.
And not too much else to say so I'm going to go ahead and post pics!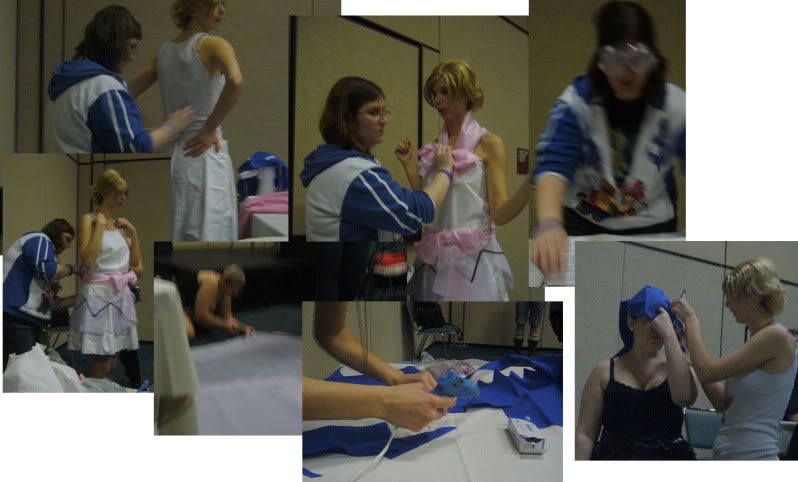 Iron Cosplay pics!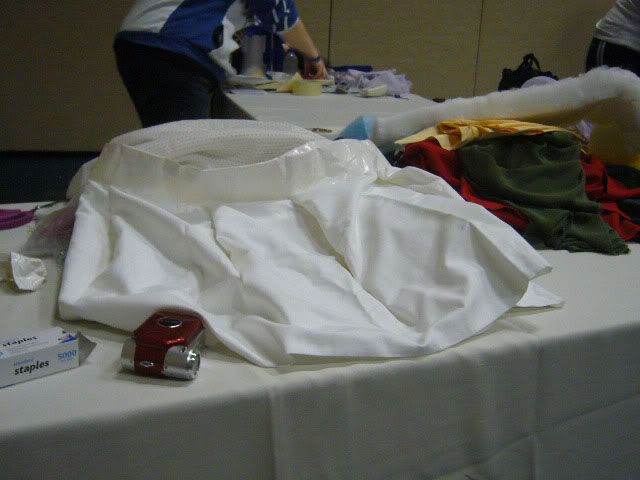 Close up of the pleated skirt, held together with duct tape.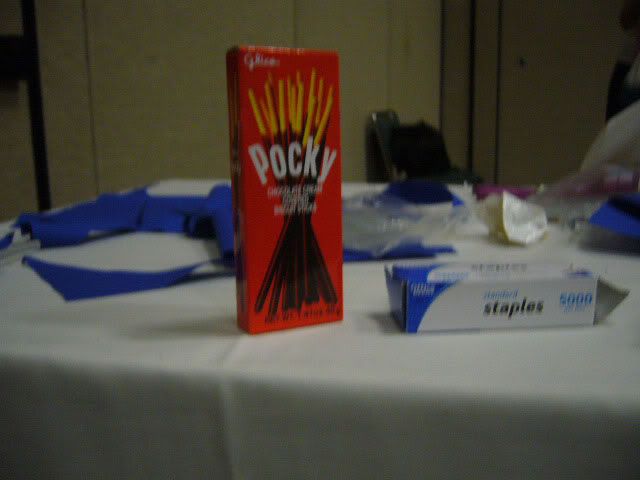 The Pocky that was given to us, that I (while wearing Sue from Glee) threw across the table while yelling, "Those snacks are crap!"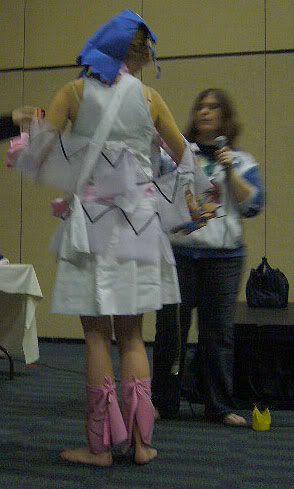 The quality of pictures really suck, but I'm actually pretty impressed that we were able to make this in the amount of time we had. :D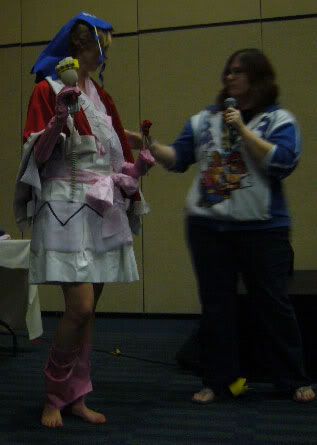 The "secret ingredient" was old computer parts, which we used to make Minmay's microphone. We also had a "costume change" with a cape for Miss Macross.

THIS IS MY MINMAY FACE.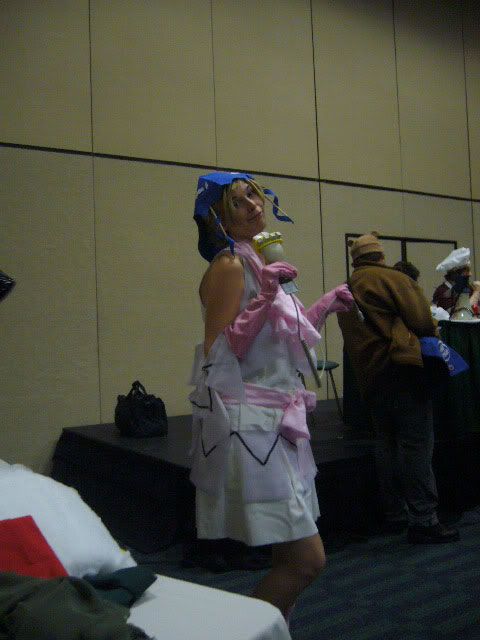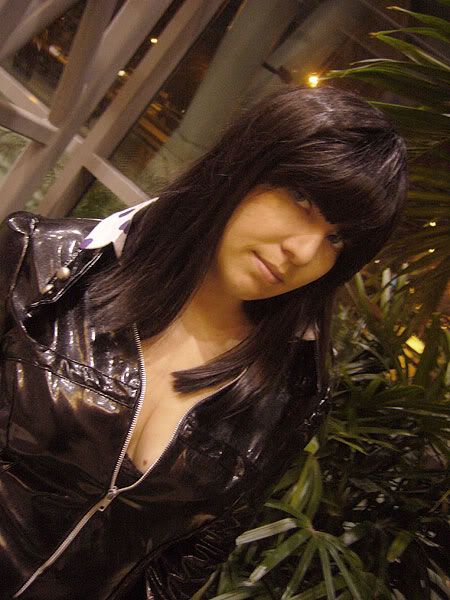 Took some pics of Jackie's Robin costume, here's my favorites.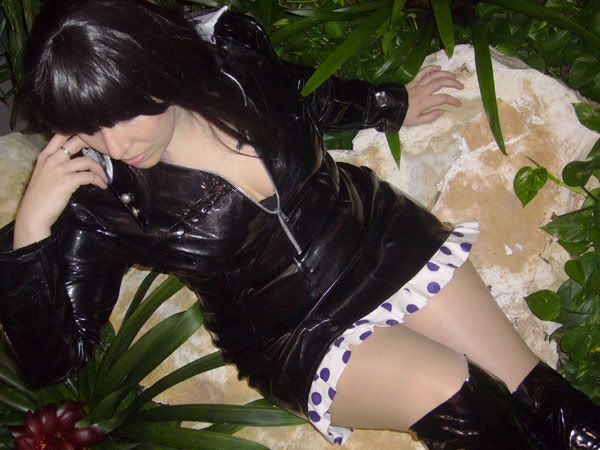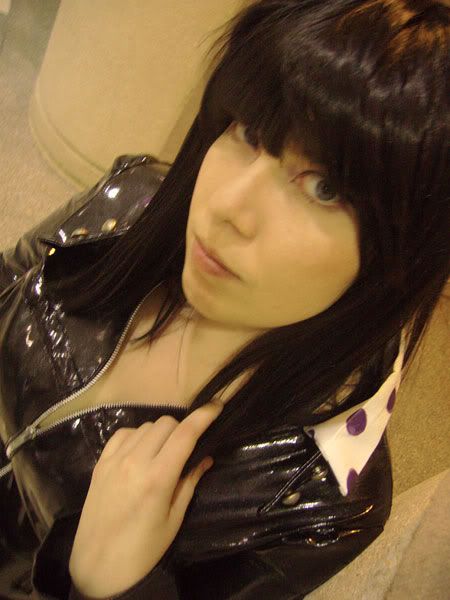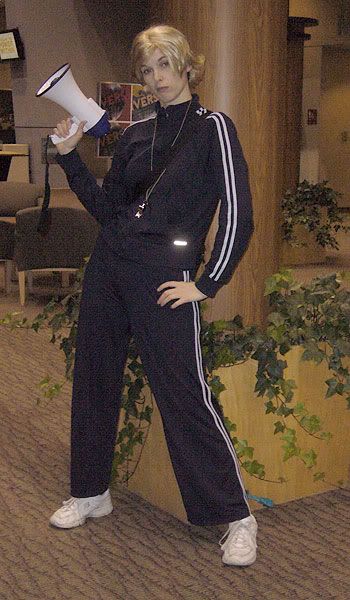 Only got this pic of my Sue costume on my camera, waiting on the rest of the Glee pics, taken by Leonard.
Though, this is the preview Leonard put up, so I'm pretty sure that the rest of the photos will be equally amazing. X3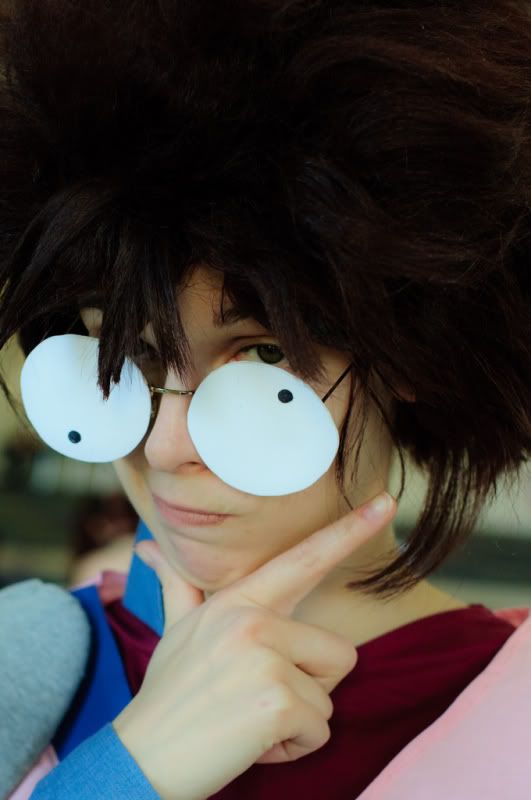 Graham and I made Ember Island!Jet and Toph.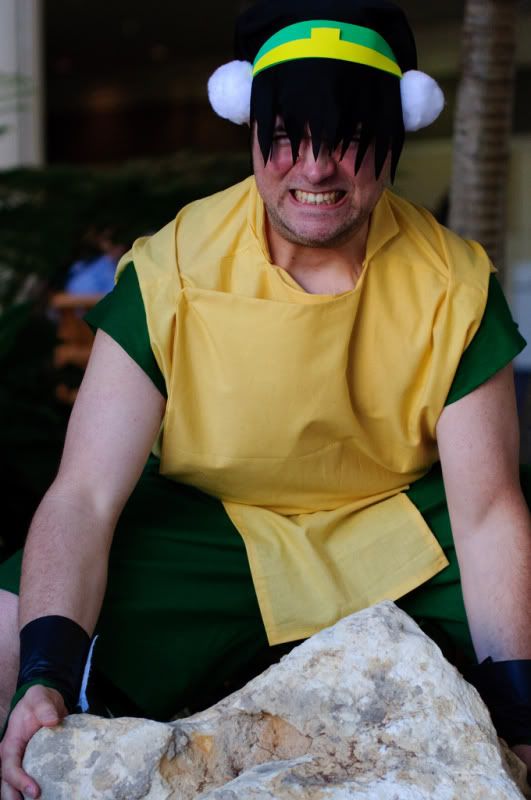 We were rather shocked by just how much people recognized and loved him. The best was a little kid coming up and asking for a picture with Graham with him yelling at the kid, "just like in the show".
My fake flower fell out of my purse on the way out the door, so I just stole some foliage from a plant at the convention center.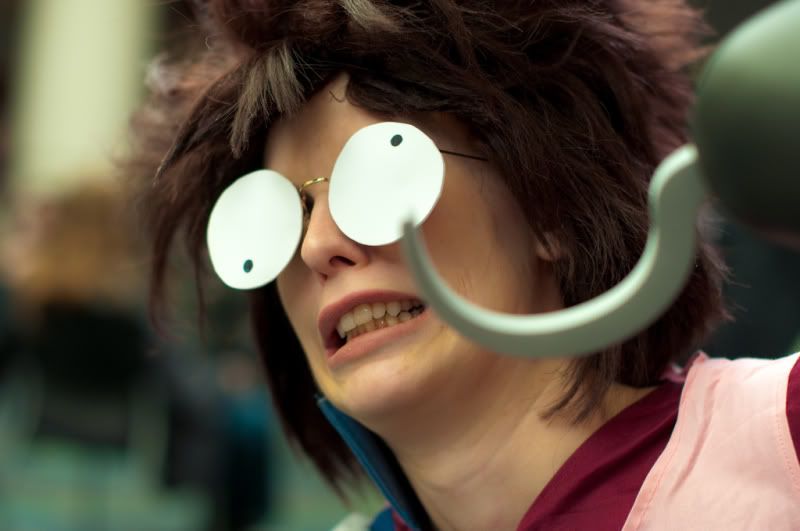 These glasses may be the best damned cosplay prop of all time.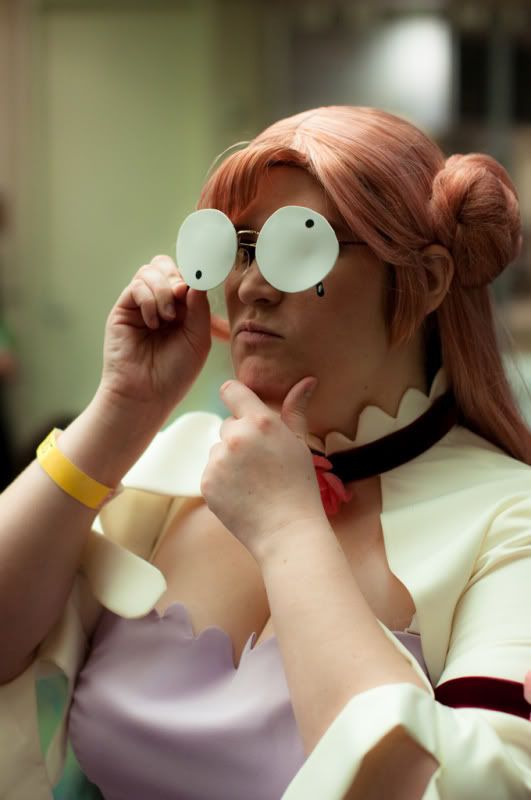 Case in point.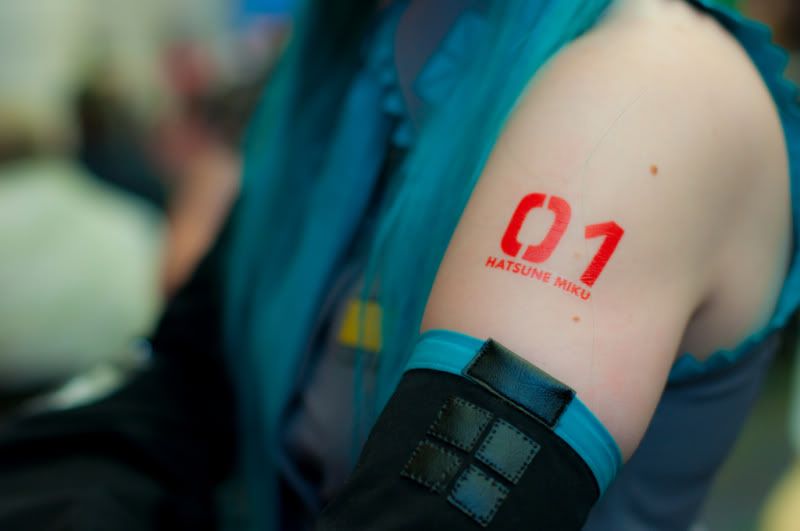 Really awesome picture of Cassie that Alex took.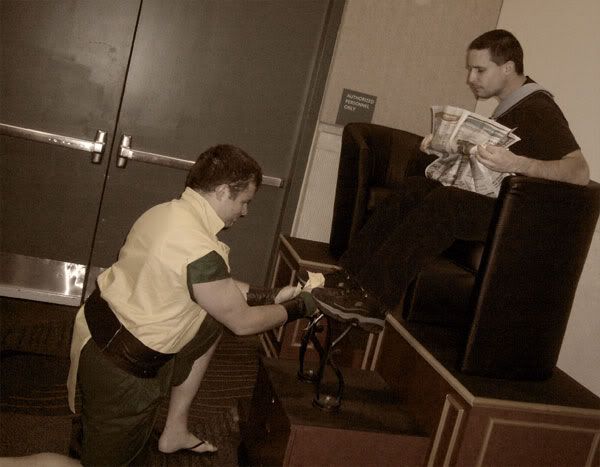 On our way back to the car, we found a Shoe Shine, so we decided we should test it out.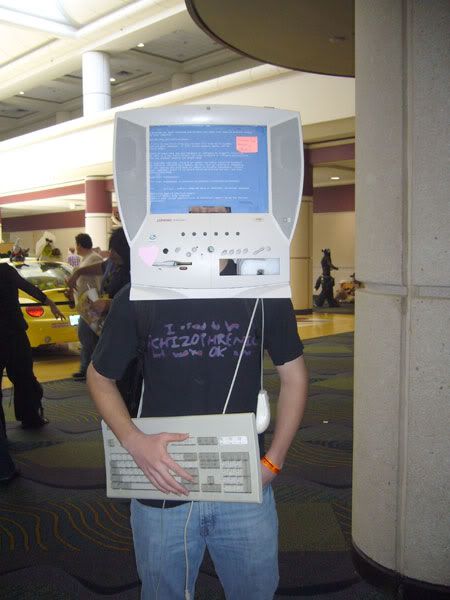 What is this I don't even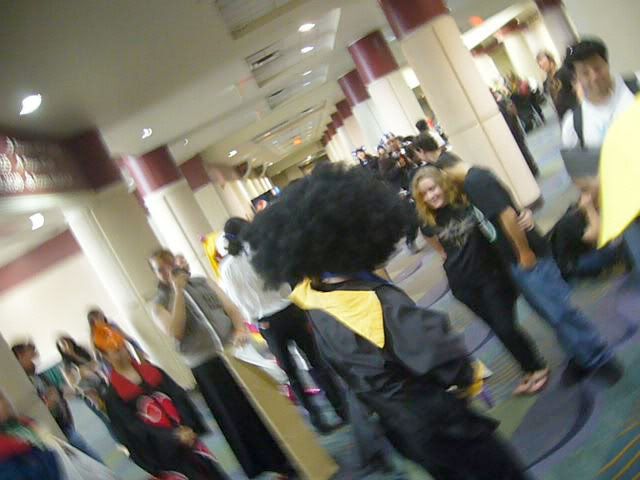 Fairly awesome Brook that had a Dance Off in the hallway.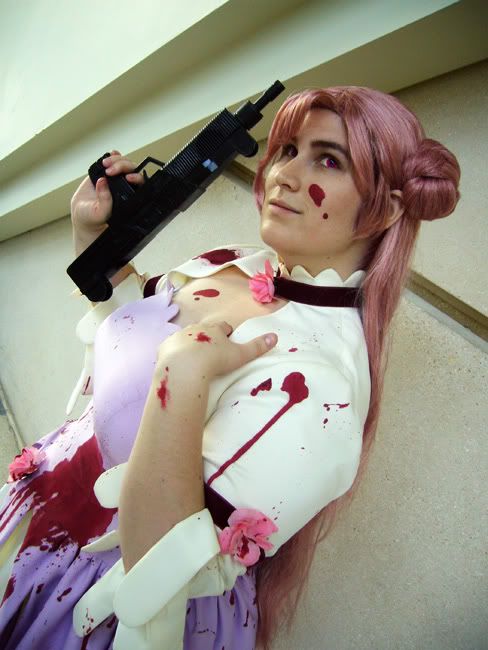 Took a ton of awesome pics of Laina as "The Murder Princess". She edited them a bit to give herself the crazy eyes, I really like how these all came out.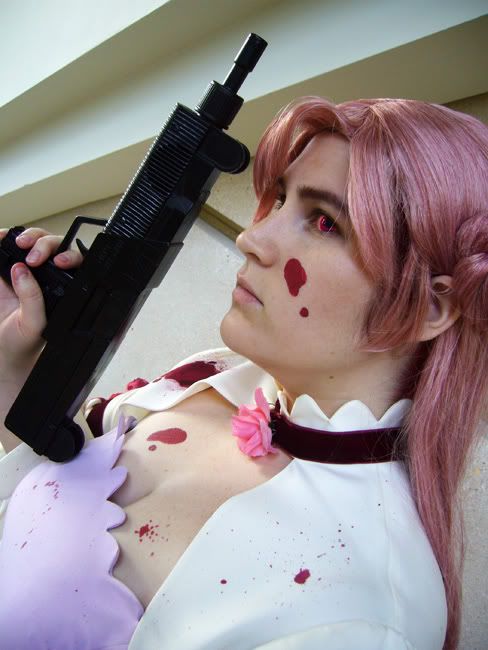 Can't figure out what looks creepier, happy!face or blank!face. D: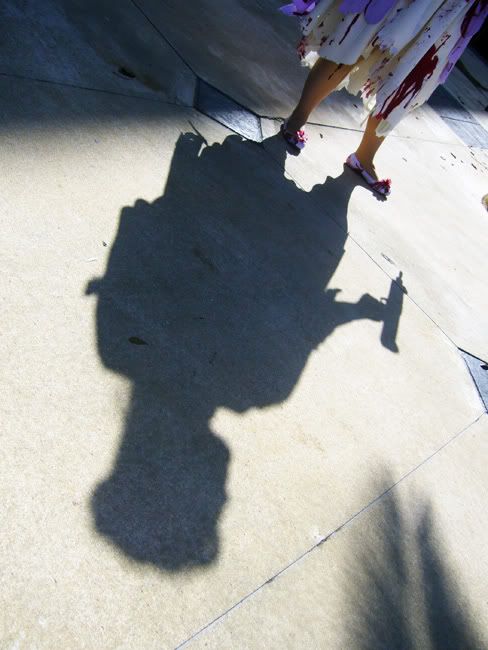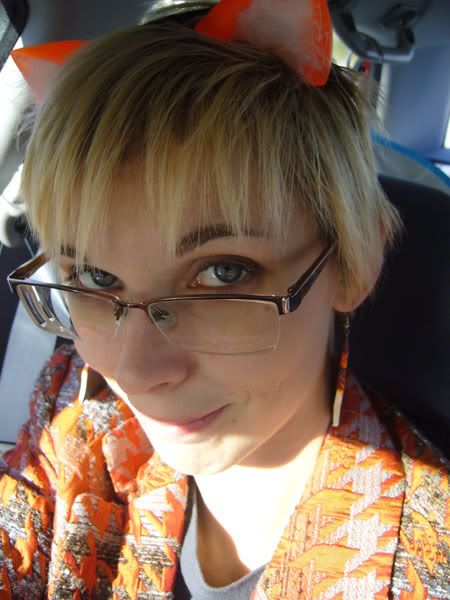 Finally caved and bought myself some cat ears from Yaya. The fur tufts glow in blacklights, which is good since I'll probably only wear them when I'm going to raves lol.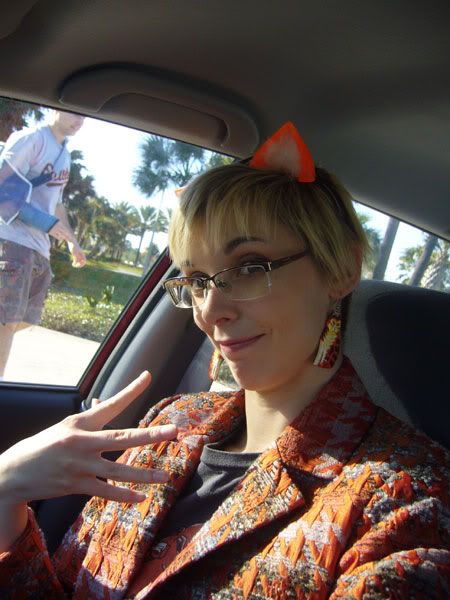 You can see my Crazy Cat Lady earrings better (gift courtesy of Laina's Mom ♥) in this picture. Also, Brian in the background.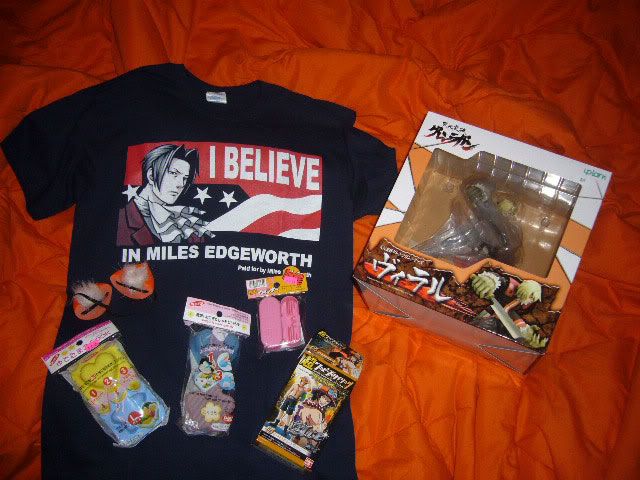 Swag!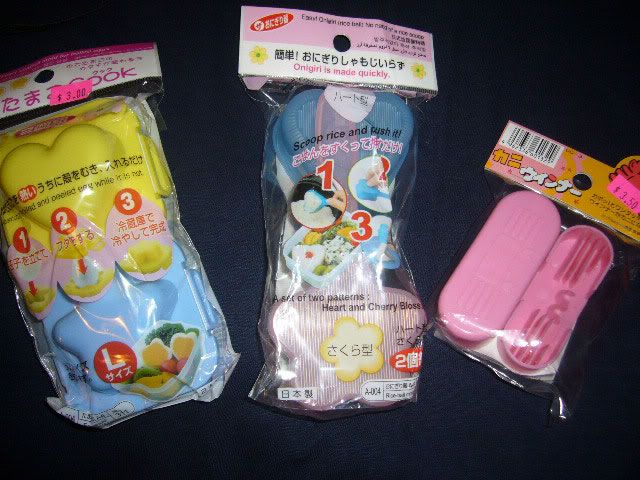 Stuff I got to make bento lunches~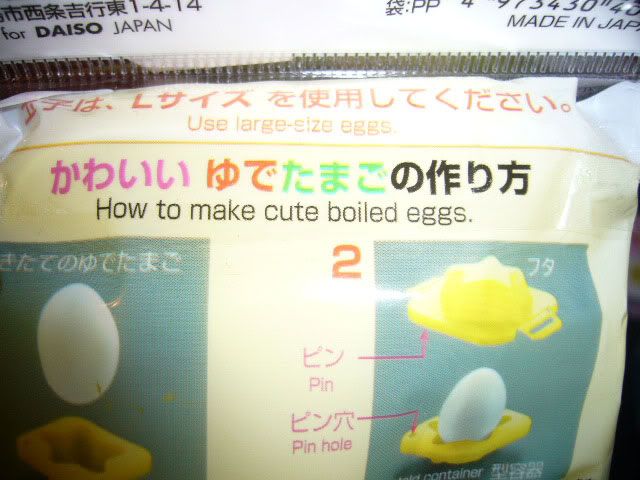 "How to make cute boiled eggs"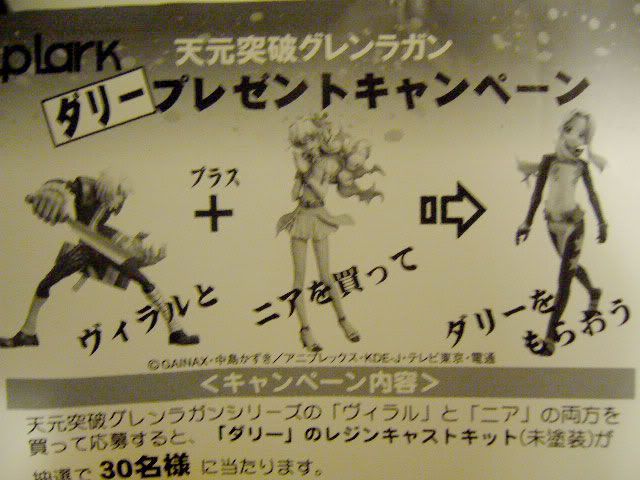 This paper came with my Viral figure. I think it's trying to tell me that Viral and Nia had a baby together, and the baby was Darry?
Quote of the Con, while listening to "Rubberband Man" by the Spinners, from Brian: "They should make an Office Max commercial for this!"
...LOL for those, like Brian, that didn't already know:
Current Mood:
sick
Current Music: Gimme More- Britney Spears